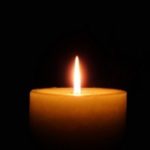 "I owe everything I am and everything I will be to books."
~ Gary Paulsen
Picture yourself sitting in a cave by yourself. There is no light. You are consumed with pitch darkness.
Suddenly there is the light of a single candle. It burns silently and subtly, but this tiny light breaks through the darkness and allows you to see the way in front of you.
For me, that light is often found in the pages of books.
I am a self-confessed self-help junkie.  I devour self-help books, and because of that passion, the words of others have often been that candle in the darkness that has allowed me to see the way
The following list is just a few of my favorite writers who have written about personal development and happiness. Reading their books is like stepping into the light of knowledge, wisdom and comfort.
Wayne Dyer. I first fell in love with the self-help genre back in the late 1970s when I read Your Erroneous Zones by Dr. Wayne Dyer. It was the first of several books I read by this brilliant author. As I read his simple, conversational writing style, or whenever I heard him speak on television, I began to get a glimpse of the things I could control in my life. As a naturally depressive person, the one thing Dr. Dyer gave me from the beginning was hope, hope that in controlling the things I could, life could get a whole lot more manageable.
Louise Hay. I can't think of anyone who exudes more grace and positivity than Louise Hay. Louise teaches that your thoughts create your life, and I learned from her the power of positive affirmations. Her book You Can Heal Your Life is a must read for anyone facing emotional or physical challenges.
Steve Chandler. I can relate to the experiences Steve Chandler has had in his life, and the impact they have had on him. My favorite of his books which has helped me to put things in perspective when life doesn't make any sense is 17 Lies That Are Holding You Back and the Truth That Will Set You Free.
Gary Zukav. This is a person whose words have a hugely calming influence on me. Gary Zukav's passion is personal authenticity. For an amazing journey into self-transformation, I highly recommend Seat of the Soul.
Eckhart Tolle. One of the most powerful lessons in happiness involves learning to live in the moment, and Eckhart Tolle is probably the main expert on that topic. The Power of Now is a must-read on a journey to a happier life.
Byron Katie. What is holding you back from happiness? Often it is your own perception of the things that are going on around you. There is work to be done to end personal suffering, which puts healing squarely in your own power. Learn how in Loving What Is: Four Questions That Can Change Your Life.
Shawn Achor. For the perspective of a true expert on happiness, read the work of Shawn Achor. He has spent over a decade researching and learning about happiness. In The Happiness Advantage, Achor shares what it takes to reprogram your brain to become more positive.
Valerie Dansereau. If I may be so humble as to add my name to this list, I feel my upcoming book Happiness for the Clueless holds a message that is simplistic, yet powerful. If you can't figure out what is standing in the way of your happiness, you may want to check out the roadmap I have designed for an easy-to-remember system for a happier life. Sign up here to be notified when the book is ready for download.
Who are your favorite self-help or happiness authors? How have they helped you to transform your life?